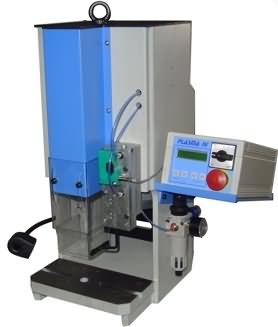 The NCP 20 series press is equipped with a gear motor inside the structure to reduce its overall dimensions. It is suitable for any application and is also available in the seaming version.
This series is designed for the installation of a mobile pneumatic safety screen while the electrical equipment allows its use as a pressing module in various types of systems. The base plan has "T" slots for the blocks.
On-board electronic equipment with liquid crystal display to set: normal cycle, two-stroke, jog, reverse gear.
Technical data NCP 20 from 2 tons
KW engine
0,55
0,75
Maximum force kN
15
20
Fixed stroke mm
7 – 20 – 40 (*)
Weight kg
55
Supplye
3×230-400 V 50-60 Hz
Maximum copper cable section mm²
6
10
Width mm
270
Length mm
320
Height mm
700
2 tons NCP 20 models presess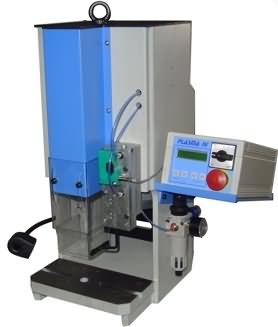 NCP 20
NCP 20 SEAMING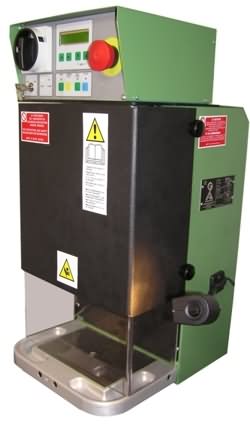 NCP 20 CUSTOMIZED
Case history: troubleshooting
In this section, We take part in our successes by telling you how we have analyzed in a more specific way the characteristics of some projects, finding new technological solutions to improve products and production processes and trying to make it clear what is good or not good of that determined project.
Case history: bearing assembly