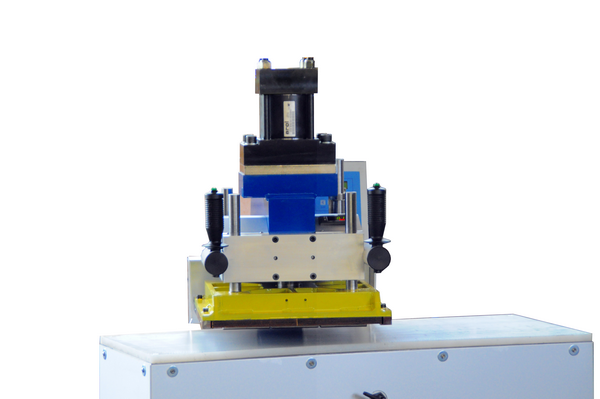 FR150
Die-cutter with rotating head 400 x 400
Main features: h3>



 
Low consumption at 230 V li>
 
versatile and safe li>
 
easy to use and adjust thanks to electronic regulation of power and cycle time li>
 
also for digital printing thanks to the 0 point and the li> registers
 
wide shelves for material li>
 
made in italy li>
Ul>
The FR150 rotary head die cutter is the most versatile thanks to the large 400 x 400 loading table and is used for heavy-duty jobs, thick leather or heavy or double cardboard.
This machine was created to meet the specifications of those customers who need to optimize materials using large formats.
It has easy position and travel adjustment and uses the most suitable solutions to work from a safety point of view (bimanual or mobile guards). Thanks to the registration, the perfect correspondence between printing and die-cutting is possible.